DSI is the nation's leading builder of Up-fitted vehicles sold exclusively through new car dealers. You can purchase with confidence knowing each DSI package is engineered and designed specifically to enhance both the vehicle performance and appearance as well as ensure many miles of reliable service. We only partner with industry leading manufacturers like Pro Comp and Smittybilt who utilize the latest design and engineering practices. This commitment and attention to detail ensures every aftermarket component is designed, engineered, and test fitted specifically to each chassis; ensuring vehicle compatibility and long service life, and backed by our Exclusive LiftShield Powertrain Warranty. When choosing a custom Up-fitted vehicle - demand the best, one built by DSI. You'll be satisfied you did…..We Guarantee it!

SMITTYBILT C-RES CARGO RESTRAINT
SMITTYBILT ATLAS XRC ROCK SLIDERS
SMITTYBILT GEN II XRC FRONT
BUMPER AND 9.5K X20 WINCH
INTEGRATED BACK-UP LIGHTS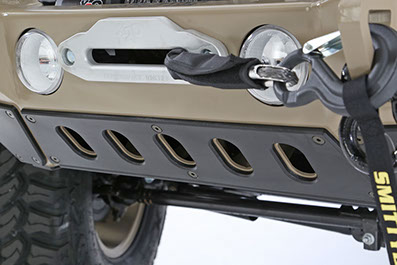 POSION SPYDER FENDER FLARES
POISON SPYDER CRUSHER FENDER FLARES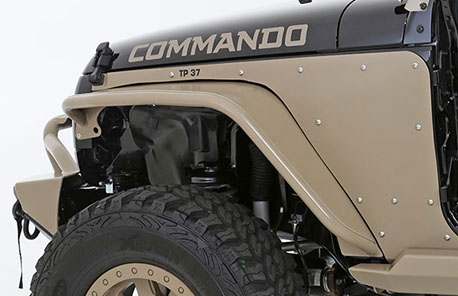 EASTER JEEP SAFARI - MOAB, UT 2015
Dealer Services International (DSI) is proud to introduce the COMMANDO™ Jeep Wrangler® vehicle. Inspired by the original Hendrick COMMANDO tactical vehicle, this dynamic on- and off-road performance platform was exclusively unveiled at the 2015 Easter Jeep Safari in Moab, Utah.
The first official civilian COMMANDO Jeep will be auctioned later this year, with proceeds benefiting the Patriot Foundation, providing support to families of airborne and special operations soldiers killed or wounded in combat.
Exhibiting characteristics of its military contemporary, the civilian COMMANDO Jeep vehicle is a collaboration between DSI and Charlotte-based Hendrick Dynamics, who worked together in creating its aggressive design, styling and versatile up-fit technology; including an exact replication of the authentic COMMANDO Tan™ exterior color which will be available in the Fall of 2015. Current versions are being built with all black accessories, COMMANDO logos and hand-painted stencils.
Hendrick COMMANDO was a tactical vehicle providing a versatile mobility platform capable of operating across a wide range of missions and terrain, and initially fielded overseas for evaluation purposes in support of a special operations science and technology initiative. Historically, this is the first Jeep utilized in U.S. combat operations since Operation Just Cause in 1989.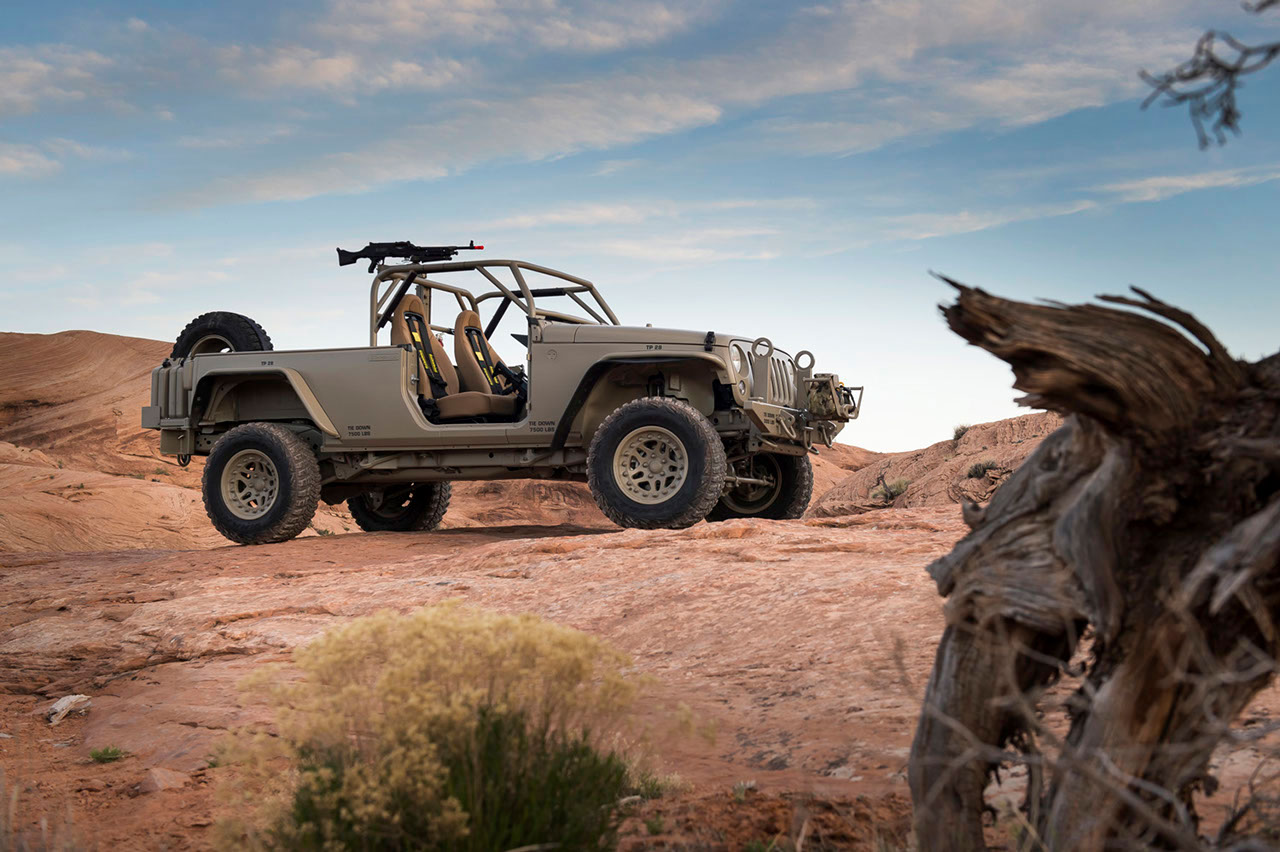 EASTER JEEP SAFARI - MOAB, UT 2015
OFFICIAL military commando
Ultralight tactical vehicle (UTV) prepared through rigorous operator input and fielding to support small unit dominance. Hendrick Commando is distinguished by its safety, versatility, and affordability. Hendrick Commando uses JP-8 and all diesel fuels, is validated for cross-country mobility, completed safety evaluation, and is certified for helicopter internal air transport. Commercial off the shelf (COTS) item. Agile Strength™ for demanding operators.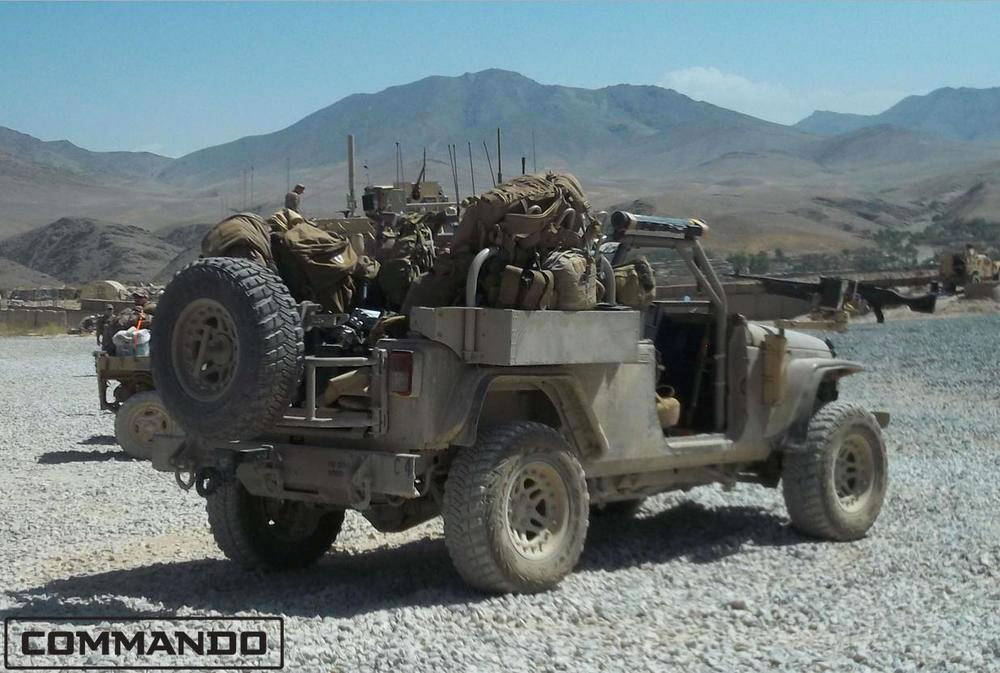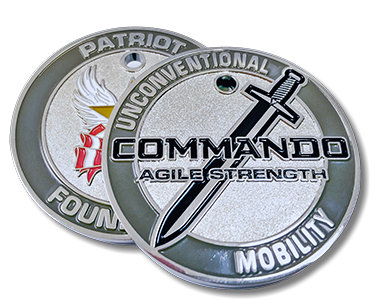 ARE YOU THE PROUD OWNER OF A COMMANDO? REGISTER YOUR DSI BUILT COMMANDO JEEP TO RECEIVE YOUR FREE COMMANDO / PATRIOT FOUNDATION CHALLENGE COINS
dealer services international - a transamerican auto parts company